To Schedule Your Appointment
Appointments are made by contacting practitioners directly at the numbers or email addresses listed.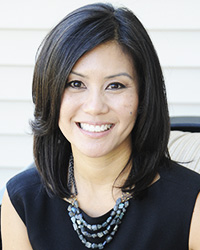 Rowena Chua, MD
Dr. Chua  is a board-certified neurologist with a special interest in Integrative Medicine. She completed her neurological training at Northwestern University and a fellowship in Integrative Medicine at the University of Arizona, under the supervision of Dr. Andrew Weil. Her focus is on taking care of the whole person, rather than treating a specific symptom, through nutrition, mind-body approaches, and balancing the neurohormonal, immune and digestive systems.  She guides patients in discovering the body's innate capacity to seek wellness, look for balance, and heal itself, and works as a partner in identifying treatment options that reflect a patient's unique needs and life circumstances.
Credentials: MD