To Schedule Your Appointment
Appointments are made by contacting practitioners directly at the numbers or email addresses listed.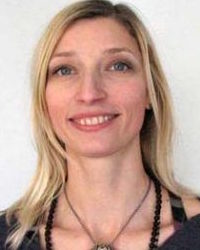 Lucia 'LoveJoy' Cigan
Lucia is well known in Chicago, both for teaching yoga & meditation, and, as an Asian Bodywork Therapist. Lucia has grown to have a following of students, as well as, thriving Shiatsu Therapy and Thai Massage practices. Lucia's clients are seeing increased health benefits from Shiatsu Therapy; which utilizes the Chinese Medicine meridian & acupoint system to treat various diseases and ailments through soothing massage.
Most recently, Lucia is receiving notoriety for teaching Acro Partner Yoga Workshops for Families. She was honored in March by being featured as the Teacher Profile in the prestigious Yoga chicago magazine. The feature focused on her playful Acro workshops and how they bring families and community together.
Lucia was born in Chicago, grew up in Evanston, and feels blessed to be teaching and practicing Shiatsu in her community again. She's a second generation yogi and instructor. Lucia's lineage began with her parents, who were disciples of Goswami Kriyananda, at the Temple of Kriya Yoga in Logan Square Chicago.  She believes her path is as a teacher and healer.
Lucia has been practicing bodywork for nearly twenty years, specializing in Thai Massage for 10 years, then completed Zen Shiatsu Chicago's massage and AOBTA-CP program. Additionally, she has recently completed the Post Graduate Clinical Shiatsu Studies.   In the post-grad
program she acquired new skills for treatment of Chronic Conditions, such as: Auto-Immune Conditions, Chronic Pain, Allergies and Asthma, Emotionally Overwhelming States, Trauma & Phobias.   She is proud to run her Shiatsu and Thai Massage practices from Zen Shiatsu Chicago, and from The Heartwood Center, both located in Evanston!
Credentials: RYT & AOBTA-CP
615.924.6814 | Email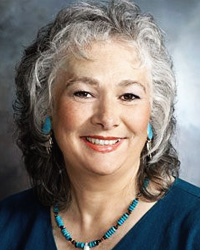 WinterJade Forest (formerly Lindy Ferrigno)
WinterJade has been practicing Shiatsu since 1975 and teaching across the United States and Europe since 1977.  Over the decades she has studied with many leaders in the field of shiatsu and bodywork, including Dr. Shizuto Masunaga, Akinobu Kishi,  and Dr. Jean-Pierre Barral. As an expert in the field, she has created and directed nationally accredited Shiatsu programs for masters degrees in acupuncture colleges, and for national certification through community colleges and massage schools in five states. Her extensive career has led to specialties in pain management, joint problems, organ manipulation, immune system, reproductive health, and recovery from surgeries, accidents and injuries. She believes the simple truth is that people find it easier to be happy when they can move freely without pain.
Credentials:  ABT, CI (AOBTA)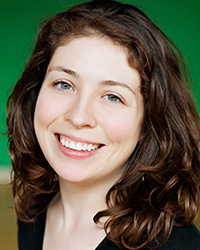 Sarah McLaughlin
Sarah received her massage therapy education at the Chicago School of Massage Therapy, Chicago School of Thai Massage, and Zen Shiatsu Chicago. She incorporates stretching, acupressure, and trigger point therapy into her work so that clients can experience an all-encompassing massage. Sarah is also certified in Pregnancy Massage and has completed continuing education in Clinical Massage for Rotator Cuff and Shoulder Dysfunction, Myofascial Release for the Pelvis and Low Back, and Oncology Massage.
Credentials: LMT, AOBTA-C.P.