Integrative Health & Healing
Part of our mission at Heartwood is to offer a healing approach that integrates mental and physical health. Many health issues affect psychological and physical health at the same time. Physical illness and pain can cause intense emotion, distress and anxiety; and emotional issues can manifest as physical symptoms or contribute to physical conditions. An integrative healing oriented approach focuses on the whole person and is beneficial for numerous issues affecting physical, emotional and mental health.
How it works:
An integrative approach takes into account and assesses all factors that affect health, including lifestyle, body, mind and emotions. The approach allows you to explore a variety of therapies and emphasizes the therapeutic relationship. Alongside treatment, positive strategies for self-care and managing your stress are paramount. Services which can be utilized include, but aren't limited to, integrative medicine, psychotherapy, mindfulness coaching, acupuncture, reiki, tai chi, and yoga.
If you are seeking a more holistic approach to your health and wellness and want to learn how you can utilize and schedule integrative therapies, contact Marsha Smith, LCSW.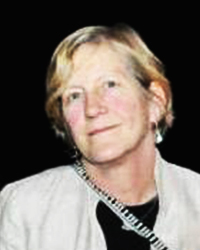 Marsha Smith
As a psychotherapist for 25 years, I integrate Mindfulness and Focusing with empathic and practical approaches to help with a variety of psychological and social challenges, including relationships issues, anxiety, depression, parenting, work, loss and grief, and coping well with health issues. I work with adults, couples, adolescents and families. I also teach Focusing and mindfulness, one-to-one and in groups and offer training and supervision for professional healers.  With Focusing and mindfulness skills, you can build your inner ability to deal with stress and frustration with more calm and take  the next steps to creatively solve problems. I've found that three sessions, on average, can allow people to acquire the basic skills. Please contact me if you would like to know more and I would be happy to answer your questions.
From comments from a client:  "Marsha has an intuitive sense of how to gently guide me to help myself and find clarity in my thinking. She leads me to insights and 'solutions' that I find within myself.  I would recommend her to anyone in need of an advocate of his or her own spirit and inner knowing" -JB
Credentials: MSW, LCSW