To Schedule Your Appointment
Appointments are made by contacting practitioners directly at the numbers or email addresses listed.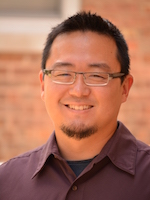 Eric Cho
Eric is the owner of Improving Life Counseling Inc. and a Licensed Clinical Professional Counselor (LCPC) who specializes in working with young, and not so young, adults who are struggling with life transitions and issues of identity. Eric can help you manage the stress, anxiety, depression, anger, and uncertainty that often accompanies major life changes including career/job transitions, family/relationship changes, loss, and traumatic events. Eric will help you manage your self-critical voices and gain meaningful insights into your thoughts, behaviors, and emotions which will help empower you to make the changes you need. Eric's approach is integrative, holistic, and strengths-based, influenced largely by his multicultural background and experience in expressive arts and improvisational theater.
Eric earned his MA in Counseling Psychology/Drama Therapy from California Institute of Integral Studies in San Francisco, CA and his BA with a major in Neuroscience & Behavior from Wesleyan University in Middletown, CT. Eric has specialized training in the Expressive Arts Therapies and EMDR. He has been working in the mental health field for over 15 years and has provided a wide range of clinical services in a variety of settings including hospitals, social service and community mental health organizations, and counseling/psychotherapy clinics. He has served as the former Clinical Director for a holistic group Psychotherapy Practice, Program Coordinator for the CIIS Drama Therapy Program, and Co-Artistic Director of Playback Theater Northwest.
Credentials: LCPC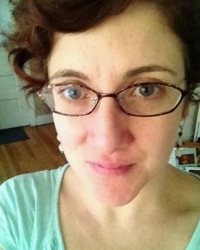 Jeannine Salemi
Jeannine Salemi holds an MA in Dance/Movement Therapy and Counseling from Columbia College Chicago. She is a Licensed Clinical Professional Counselor, Board-Certified Dance/Movement Therapist, and Certified Movement Analyst. She also has extensive training and practice in the facilitation of Authentic Movement, an embodied mindfulness practice. Jeannine has been active in the field for over ten years, serving in the recovery of adults with brain injuries and adults with acute mental illness and addiction. She has also worked extensively with adults with developmental disabilities, including those who are deaf and blind. She has served individuals from a wide variety of cultures, and understands that we all hold stories and beliefs that shape who we are. Even as we come into therapy wanting to change, Jeannine honors that we are still part of the web of culture from which we came. Jeannine holds the space as a compassionate guide for others to rest into their own self-reflection and discover their authentic path to healing and wholeness. Her approach is based on creating genuine interpersonal connection and developing embodied awareness as a way to come more into alignment with our true selves, from which we have more freedom of choice and agency in our lives.
Credentials: MA, LCPC, BC-DMT, GL-CMA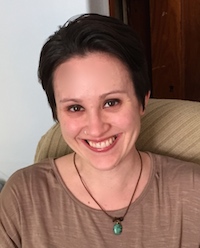 Melissa Sanchez
Melissa Sanchez is a dance/movement therapist, meditation teacher and life-long dance artist. Since graduating from Columbia College Chicago, she has worked in community mental health centers throughout the city providing counsel, education in mindfulness meditation, body/mind connective therapy and support in recovery from substance dependence and the effects of chronic mental illness or dis-ease. In addition to her education in dance/movement therapy and counseling, Melissa is the grateful recipient of training in the applications of meditation and mindfulness practices in psychotherapy from the Barre Center for Buddhist Studies in Massachusetts. Her practice is stemmed in trauma-focused healing as well as providing holistic therapy alongside "diagnosis" related treatment. Melissa's creative therapeutic approach is rooted in the belief that each individual possesses the power to heal when provided with a safe, trustworthy and unbiased environment. She is a strong proponent of providing access to quality healthcare and healing services to all people regardless of income or socioeconomic background. In addition to her love of therapeutic practices, Melissa continues to dance professionally with Evanston-based enidsmithdance, loves blues and rock music and can often be found giggling with her adorable daughter.
Credentials: LCPC, BC-DMT, GL-CMA