To Schedule Your Appointment
Appointments are made by contacting practitioners directly at the numbers or email addresses listed.
Chiropracty FAQs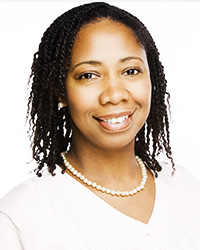 Arnetra Gilliam-Wharton, DC
Dr. Gilliam-Wharton is an experienced chiropractor that cares about your personal needs. Her goal is to provide a health care environment that facilitates and encourages healing by addressing the cause of pain rather than the symptoms. She encourages her patients to be actively involved in their treatment through patient education and self-management strategies.  Dr. Gilliam-Wharton received her degree from National University of Health Sciences, in Lombard, Illinois in 2005. She treats neuromusculoskeletal conditions by integrating functional rehabilitation programs with manipulation, soft tissue techniques, acupuncture, nutritional advice, and kinesiotaping.
Credentials: DC, FIAMA