To Schedule Your Appointment
Appointments are made by contacting practitioners directly at the numbers or email addresses listed.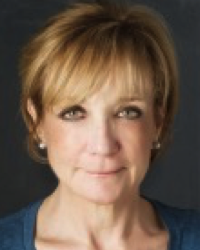 Rebecca Ferguson
Rebecca Ferguson is a certified teacher of evidence-based Alexander Technique (AT), mindful movement and postural practices:
Easy, in-the-body mindfulness tools require no skill, experience, or equipment
Used by Mayo Clinic, Harvard Medical School, Juilliard, and many others
Improve: performance, posture, balance, mobility, breathing, circulation
Reduce stress reactions, anxiety, pain, muscle tension, and fatigue
Develop poise, confidence, resilience, and improved mood
Build core strength, bone health, and combat Metabolic Syndrome
Change habitual or addictive behaviors/movements
AT is taught at performing arts schools world-wide, including Juilliard, Yale, and Northwestern. Students include: Hugh Jackman, Lupita Nyong'o, Annette Bening, Marilyn Monroe, Jaqueline Kennedy Onassis, and Paul Newman.
AT is used for performance improvement by corporations such as JP Morgan Chase and IBM.
Rebecca's clients include: seniors; performing artists; teens; persons with PTSD, anxiety and depression; individuals in drug/alcohol treatment and in alternative sentencing programs. Rebecca has a sliding scale for lessons and workshops.
A Veriditas Labyrinth Facilitator, Rebecca teaches outdoor Mindful Labyrinth Walking workshops.

Testimonial:
"Studying the Alexander Technique (AT) with Rebecca has been a transformative experience…Working on posture, alignment and body awareness have improved my confidence, strength and ease of movement through my daily life.
As both a performer and teacher, the AT has improved my stage presence and my ability to command attention and communicate clearly and powerfully.
Lily Mooney, Actress, The Neo-Futurists, Chicago
Certifications: American Society for the Alexander Technique, Veriditas Labyrinth Facilitator