Heartwood has expanded its services to include physicians, and we are happy to welcome the following excellent and highly skilled medical doctors.
To Schedule Your Appointment
Appointments are made by contacting practitioners directly at the numbers or email addresses listed.
Kenton Anderson, ND
Dr. Anderson specializes in helping people optimize their health. He works with people to help them overcome the issues associated with autoimmune diseases, thyroid disorders, digestive complaints, adrenal fatigue and smoking cessation. As a Naturopath he focuses on the entire person and those things which determine our health. It's widely believed in the United States that as we age our body deteriorates, Dr. Anderson thinks that is patently false. The body is programmed to survive and heal. There is almost always something we can do to feel better regardless of our diagnosis, symptoms, etc. Health isn't a factor of age, it's a factor of providing the body with the elements it needs to thrive. Dr. Anderson received his Doctor of Naturopathic Medicine degree at the accredited National University of Health Sciences in Lombard Illinois.
Credentials: ND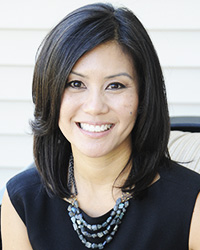 Rowena Chua, MD
Dr. Chua  is a board-certified neurologist with a special interest in Integrative Medicine. She completed her neurological training at Northwestern University and a fellowship in Integrative Medicine at the University of Arizona, under the supervision of Dr. Andrew Weil. Her focus is on taking care of the whole person, rather than treating a specific symptom, through nutrition, mind-body approaches, and balancing the neurohormonal, immune and digestive systems.  She guides patients in discovering the body's innate capacity to seek wellness, look for balance, and heal itself, and works as a partner in identifying treatment options that reflect a patient's unique needs and life circumstances.
Credentials: MD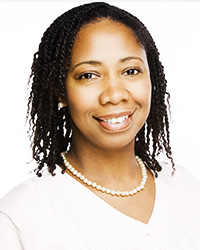 Arnetra Gilliam-Wharton, DC
Dr. Gilliam-Wharton is an experienced chiropractor that cares about your personal needs. Her goal is to provide a health care environment that facilitates and encourages healing by addressing the cause of pain rather than the symptoms. She encourages her patients to be actively involved in their treatment through patient education and self-management strategies.  Dr. Gilliam-Wharton received her degree from National University of Health Sciences, in Lombard, Illinois in 2005. She treats neuromusculoskeletal conditions by integrating functional rehabilitation programs with manipulation, soft tissue techniques, acupuncture, nutritional advice, and kinesiotaping.
Credentials: DC, FIAMA